Quality Plastics for Every Application
Quality plastic sheets make quality products and deliverables. Sometimes it is difficult to know which type of plastic should be used in various applications.
That's where Pilar Plastics comes in. We keep a wide variety of plastics in stock to cater to many different industry needs and applications.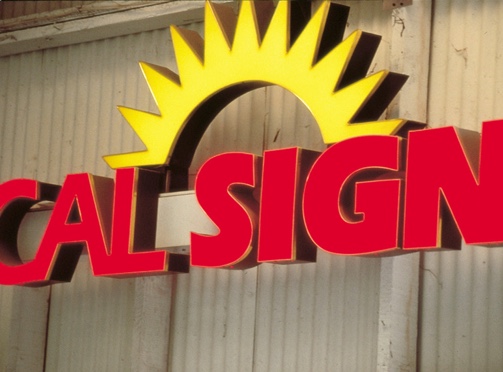 If you don't see what you're looking for here, ask us about it.
We strive to help and deliver precisely what you want every time!
ABS Plastic (Acrylonitrile-Butadiene-Styrene)
ABS is perfect for use in automotive, aircraft, and lab parts and components. It's one of the more widely-used thermoplastics available today. ABS plastic sheets have replaced more traditional material, such as metal. It's durable, easily moldable, and weathers extreme temperatures well. It's also strong and rigid and resists scratches and markings better than many other plastics. ABS can be fabricated and machined to your specifications, yet it's a highly cost-efficient product and is ideal for many projects.
Great for aircraft, automotive, and lab parts
Can withstand high heat
Cost-efficient
Acetal (polyoxymethylene)
Acetal is another metal replacement and is a semi-crystalline polymer. Acetal is a high-strength material that offers durability and stability when used in temperatures below 180°F. It is thinner and more flexible than many plastic materials and is used in various applications, particularly in medical devices and automotive parts. Acetal also repels moisture, absorbing less of it, so its properties remain intact. This makes it useful for electrical insulator applications and mechanical uses like bearings and bushings. Acetal is also less likely to receive damage from chemical contaminants and solvents. Acetal is extremely customizable and is manufactured as plates and rods.
Good for automotive parts and medical devices
High durability and good moisture repelling properties
Great for use in temps below 180°F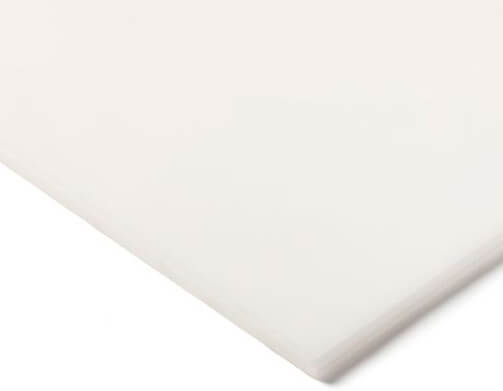 ACRYLIC
ACRYLIC is one of the more versatile of all plastic sheets. Its all-purpose functionality makes it the perfect workhorse for displays, signs, lighting applications, and framing, among others. It's easy-to-cut, bendable, and can be thermoformed. There are clear UV, non-glare, frosted, and color options available for ACRYLIC products, which are resistant to yellowing and fading over time. ACRYLIC is also stronger than glass but is much more lightweight. Considering these factors, ACRYLIC is less likely to break or fracture during transit and will cost less to ship. ACRYLIC can be fabricated, polished, engraved, drilled, and milled.
More versatile than many other plastics
Great for displays, signs, lighting, framing, and more
Stronger than glass, but more lightweight
Nylon
Nylon is great for many applications when you want to replace steel aluminum, rubber, wood, and other plastics for your projects. It's stiff and strong and can bear a great deal of weight while being resistant to wear. It has a high heat resistance as well. Nylon is often used to replace metal bushings and bearings, and doing so eliminates the need for lubrication. Nylon parts typically make less noise than other plastics materials. Some of the nylon applications include valve seats, gears, bearings, cams, and just about any similar applications that require its operations to be quiet, wear-resistant, and minimal friction. If the application involves moisture or water, you'll want to avoid nylon as it has a high water absorption rate.
Good to replace metal bushings and bearings, valve seats, gears, cams, etc.
High heat resistance but low water tolerance
Can bear a lot of weight and encourages quieter operations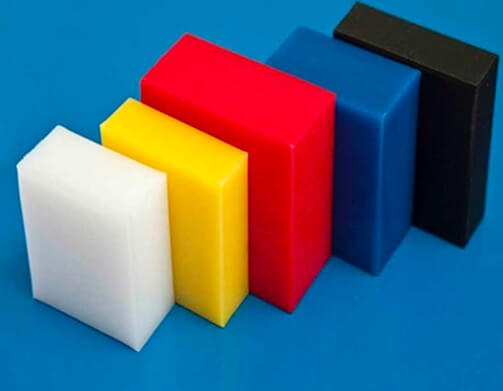 PEEK (Polyetheretherkeytone)
PEEK is known for its high performance and is used as an engineering plastic because it's resistant to chemicals and moisture and has immense mechanical strength. PEEK will remain stiff even at higher temperatures and will withstand temperatures up to 482°F. PEEK works well in applications where chemical, combustion, and thermal properties are critical for successful performance as PEEK carries low emissions and a V-0 flammability rating. Oil and gas environments, aerospace climates, and semiconductor projects benefit from using PEEK materials in its projects. Our PEEK plastics are available in rod, sheet, and tubing.
Withstands temp up to 482°F and moisture resistant
Good for engineering projects involving the oil and gas industry, aerospace, and semiconductors
Strong plastic available in rod, tubing, and sheets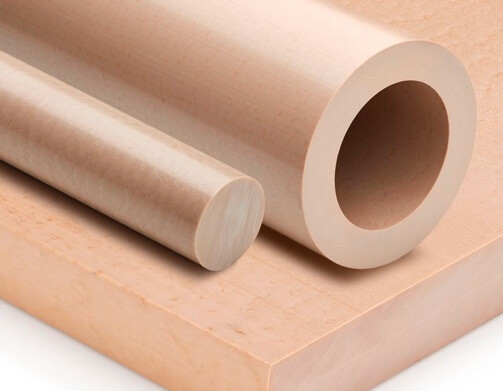 Phenolic
Phenolic plastic sheets are comprised of layers of paper, linen, glass, or canvas combined with synthetic thermosetting resins. This type of plastic is exceedingly strong and wear-resistant while having a low moisture absorption rate. Phenolic has excellent electrical properties making it great for applications involving piston rings, structural support, spacers, gears, and bearings. It's also easy to fabricate, cut, and drill.
Great for applications involving bearings, gears, piston rings, spacers, structural support, etc.
Very strong and is resistant to wear
Low moisture absorption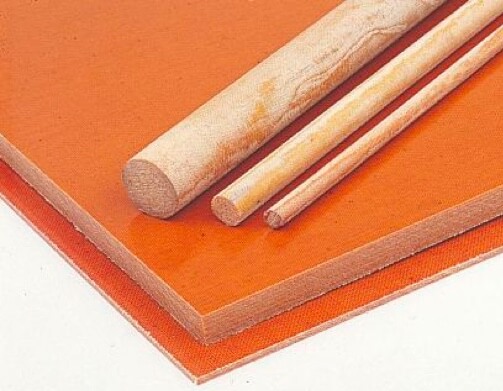 Polycarbonate aka Lexan
Polycarbonate plastic is a transparent and tough thermoplastic with a high molecular weight. It is extraordinarily resistant to impacts, making polycarbonate one of the more durable plastics available. Polycarbonate also has excellent insulating and electrical characteristics, making it less likely to be affected by high temperatures, acid, and corrosive liquids. It's a versatile material that's great to use in engineering projects and industrial applications. Polycarbonate is easily molded and thermoformed and caters best to applications such as safety helmets, automotive panels, RV windshields, skylights, outdoor signs, trade show displays, roofing panels, and windows for banks, schools, and other public buildings (polycarbonate is more break-resistant, such as in situations involving vandals). Polycarbonate is easy to fabricate, drill, and machine.
Tough and transparent
Great insulating and electrical properties; resistant to high temps
Works well in projects involving safety helmets, trade show displays, windows, RV windshields, skylights, outdoor signs, roofing panels, automotive panels, and others
Polyethylene (LDPE, HDPE, UHMW)
Polyethylene is the perfect plastic medium for use in the food processing industry because it's moisture, odor, and stain resistance. This type of plastic is a suitable replacement for wood and metal because it's easily fabricated, resists chemical absorptions, and is easily cleaned. It's also very cost-efficient and is strong enough to deal with higher impact usage. The HDPE form of polyethylene is often used for making cutting boards as it provides a great sanitary workspace for food prep and packaging, whether for home use or commercial use. Most of these cutting boards are also FDA-compliant. Polyethylene makes great custom-fit surfaces to cut just about anything.
The perfect plastic for food prep and packaging products
Moisture, odor, and stain-resistant
Cleans easily and is FDA-compliant